A few months ago we met with the company director and producer of Troy TV, Sara Gibbings to learn more about their achievements and challenges over the last year and how their experience at Square Works has been so far.
What do you love the most about your job?
We make documentaries, factual entertainment and educational content, and we have now also developed a robust scripted slate for series and feature films. We love our jobs! We get to be curious and ask questions, travel, discover people and places, and tell stories for a living. We've filmed everyone from presidents to pop stars, parents to prisoners (usually not at the same time!), and have shot on all continents except Antarctica. The world is endlessly fascinating and we are incredibly lucky to tell a few of the stories that make it so. The best part is the people; we are blessed to work with hugely talented creative and technical teams in the UK and across the world.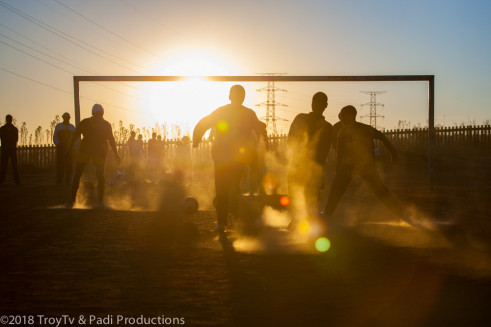 What was your biggest achievement with Troy TV or what did you particularly enjoy working on?
I've been in production for 20 years and have been fortunate to work with many top broadcasters and streamers, and with amazing talents like Sir Christopher Lee (Dracula) and Sir Trevor McDonald, but in recent times, I think the way we, as a team, dealt with the negative effects of Covid on our work, is something I'm really proud of. All of our shoots were cancelled and pretty much all of our income disappeared. A lot of small production companies have had to close their doors and, had we sat on our hands, the same would have happened to us. But we came together, worked every single day, and invested in developing our factual and scripted slates, as well as our relationships with commissioners and talent in many markets and it has paid off. We now have more work than ever and despite Covid-craziness, the future looks very bright.
How long have you been a member for and why did you choose Square Works?
We joined Square Works in July 2019. The location is perfect and the building great, The Square next door is also fantastic, but it's the people that make it!
What do you like the most about being a member at Square Works?
Our office is comfy and cozy and feels like home away from home, but without Kevin, Paula, Kai, Verity and the team, it would just be a building.
What do you like to do in your spare time?
Haha! With a growing business and a family there isn't much spare time to be honest but I love to exercise (Yoga, Hiit, Pilates, Dance) and being outdoors as much as possible. Sunday mornings will usually be a hike or a long walk with my husband and kids through a forest or along the coast. I love to go to the cinema, and to cook and hangout with friends; I hope we can all do that again soon.