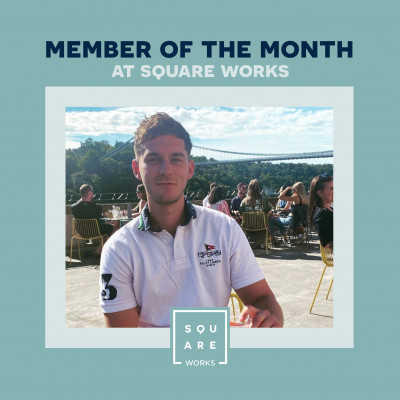 Alex is the city manager for Uber Eats in Bristol. He works with their amazing team to ensure UE is the go to platform for anything relating to delivery. (Check out Best of Bristol on Instagram for amazing weekly offers).
Over the last year and with Covid, the company and industry faced challenges in that whilst restaurants were shut for dining in, they relied on delivery for 100% of their business (in most cases!). This meant getting lots of new partners on board the platform quickly and teaching them how to use UE effectively.
Highlighting his most recent achievements, Alex is pleased to say that he is on track to win the Uber Eats/Square Works Ping Pong world Cup and welcomes any new contenders.
Amongst having all of the facilities that the UE team were looking for when viewing offices, Square Works was their first choice due to its prime location surrounded by lots of restaurants and businesses that they have been able to meet and deal with on a daily basis easily. His favourite thing about being a Square Works member is easily Prosecco Thursdays.
Congratulations again Alex, we love having you all here. Thanks for your constant positive attitude and friendliness!