According to a Hungarian study, "Spending money on experiences rather than on material goods tends to make people happier."
So, why not give the gift of happiness this Christmas?
Bristol is the perfect place if you're on the hunt for an experience as a gift. Famed for its independent spirit, Bristol's streets are crammed full of indie shops and boutiques selling work by local artists and creators. Which means there are also a whole host of studios that regularly throw open their doors to host creative workshops and sessions.
We've put together some of our favourites. If you wanted to treat yourself as well as a loved one, why not find a course you fancy and make your own gifts? Why not swap out mass-produced Yankee candles for your own personal offerings – or treat that special someone to some home-made jewellery?
1. Yu.up
From foraging to puppy yoga to candle making and everything in between, Yuup offers experiences in a wide range of venues across Bristol, Bath and Birmingham. Ranging from arts & culture, crafts, food & drink, health & wellbeing, nature & animals and sports & adventure, there's something for everyone to enjoy. Their gift cards come in a range of different monetary values and last a whole year. Find out more on the yu.up website.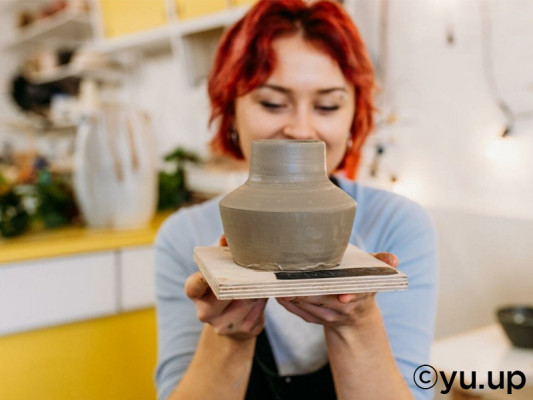 2. The Folk House
Opened in the 1870s, the Bristol Folk House is an charitable adult education centre providing a variety of part-time day and evening courses and workshops for over 18s.
Situated towards the bottom of Park Street, it's a cosy and creative haven away from the bustle of the city centre with a café serving organic food.
From comic making to creative writing to language learning, the Folk House has an impressively eclectic course booklet and offer the option to buy vouchers at different prices. Find out more on the Folk House website.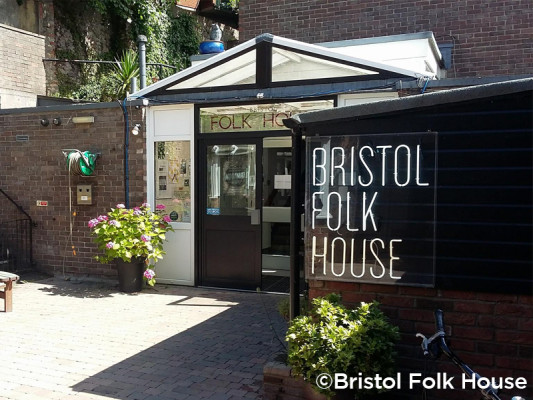 3. Bristol Creative Space
Situated on Southville's vibrant North Street, Creative Space Bristol is a custom-designed studio space offering loads of evening and weekend classes. Whether it's silversmithing or upholstery, there's a whole range of professionally-taught creative workshops to choose from. Gift voucehrs are available in a range of values. Take a look at the Creative Space Bristol website for more information on what's available.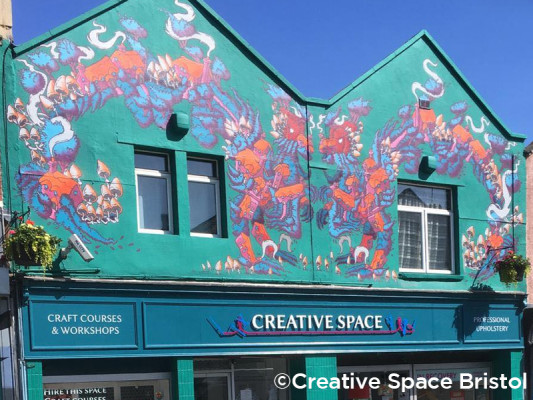 4. The Makershed
The Makershed in St Paul's is a creative space for doing, making and learning new skills, offering workshops and courses in woodworking, fabric weaving, furniture making and more. Courses range from weekend intensive classes to more longer-term projects. They welcome students from all levels of experience and offer a wide range of voucher options. Take a look at their website for more information.
5. Bristol Improv Theatre
If your loved one is more interested in being on the stage than learning how to construct one, then this might just be the experience you're looking for. Bristol Improv Theatre run a whole host of classes ranging from weekly drop-ins to full performing skills courses. Take a look at their website for more details – and remember, Square Works members can get an exclusive discount…