Sometimes it can be hard to find a lunch that balances filling and feeling full. Looking for a healthy lunch that'll keep you going all day but that won't give you the dreaded post-lunch slump? If you're lucky enough to work in the vibrant Clifton area, there are loads of healthy lunch options.
Eat a Pitta - Filling Falafels across Bristol

If you're looking for something substantial but still light enough to avoid that overly full feeling, Eat A Pitta have a couple of stores in the Clifton area, covering both Park Street and Clifton Village. A Bristol favourite lunch option, they're famous for their delicious, handmade falafel, with queues of hungry workers weaving up the street most lunchtimes. With a strong emphasis on zero waste (they use fully compostable packaging), their pittas are good for the environment and the wallet. Eat a Pitta locations and opening times.
Image: Eat a Pitta
Sandwich Sandwich - Bristol's favourite...sandwich.

Winner of Best Independent Sandwich Retailer UK 2019 at the National Sammies Awards, Sandwich Sandwich is a great bet if you're looking for a lunch that'll keep you going till home time. With a range of salads and sandwiches available, there's plenty to choose from for a substantial lunch on Clifton Triangle. Check location and opening times here.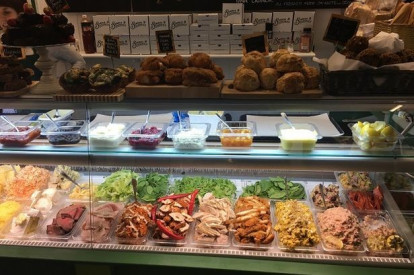 Image:Sandwich Sandwich Bristol Post
Pinkmans - Award-Winning Bristol Bakery
Famous for its sourdough, Pinkman's is an independent bakery offering a range of pastries, sandwiches and hot treats for lunch. There's also a range of soups and salads available to keep it light for lunch. Check opening times here
Image: Pinkmans
DonDon - A Taste of Japan on the Triangle
If it's a Japanese lunch you're hungering for, then pay a visit to Don Don, an authentic Japanese eatery on Queen's Road with a range of Donburi and Bento options. Visit their facebook page for weekly specials and opening hours.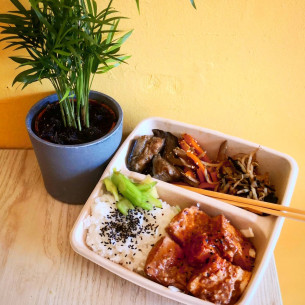 Image:Don Don Bristol
The Square - Fresh, chef-prepared lunch delivered to your desk
However, if you'd rather not waste a precious moment of your lunch break, why not get something fresh and healthy delivered straight to you? As members of SquareWorks, you have exclusive access to the Square Kitchen, our award-winning restaurant and, best of all, we deliver straight to your desk (or wherever you're eating). Choose something light and locally-sourced from our seasonal menu and make the most out of lunch. Find out more about menus on The Square Club site.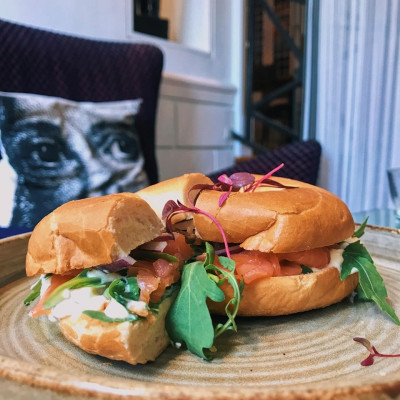 Image: The Square Bristol